ACTIVITIES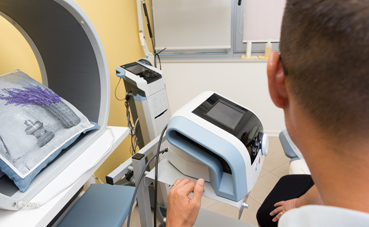 Key activities of Vitalis Medical Institution are – physical therapy at home, physical therapy at our polyclinic and patient home care.
MISSION
Vitalis mission is to maintain the existing quality of health services and their continuous improvement, to the satisfaction of all our existing and future clients.
TEAM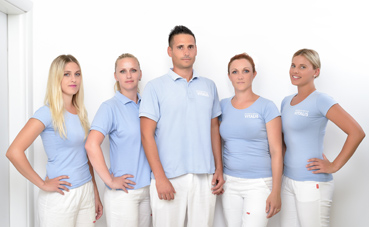 In the beginning our staff consisted of only two persons – today we count 25 experts that take care of Your health.
Welcome to the website of Vitalis from Zadar. Our task is to make Your stay in our facilities as comfortable as possible, and we hope You feel better after treatments we offer. Here You can get familiar with our offer and services. Feel free to contact us to arrange a treatment You need to feel better.
more
Our services
ELECTROTHERAPY

- ultrasound therapy
- laser therapy
- magnet
- tens
- electrostimulation
- galvanic current
- diadinamic current

SPINAL TRACTION DEVICE

- spinal traction (decompression), including deep heat treatment with a Solux lamp
- successful treatment of spinal disc herniation, degenerative changes, scoliosis, headache, vertigo

CORRECTIVE GYMNASTICS

- individual
- group
- children (skolioze, kifoze) and adults
- bobath therapy for adults
- PNF stretching or proprioceptive neuromuscular facilitation
- Dynamic Neuromuscular Stabilization